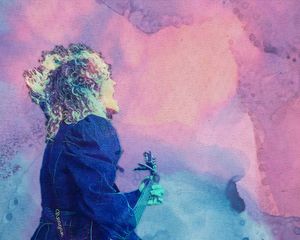 The Roots
Growing up in the heart of Texas as the daughter of a songwriter, Reagan found her voice early in life. She began writing songs at age 6 and continued to write hundreds throughout her childhood and teenage years. She won a national songwriting contest and $25,000 scholarship at age 15.
In 2015, Reagan signed with an independent label who produced her debut EP, A Girl Like That, but split over artistic differences in 2017. Disappointed in the manipulation of her songs, she felt a pull to return to her roots and the music that influenced her early years. This began her entry into Texas Country Music, and the release of her second EP, Texas Sky.
Released in 2018, "Texas Sky" is a simply recorded collection of songs written on the banjo and recorded in Reagan's home. The EP showcases her lyrical and storytelling ability. The title track won Reagan several songwriting competitions across the state.
"Texas Sky" and "Alcohol Makes Women Cry" were released as singles in 2018, with accompanying music videos. Four of the songs from the EP are set to be re-recorded and released in 2021, but are still available on all music platforms.
Although a Texas Country artist, Reagan's music and voice carry strong bluegrass and folk undertones, setting her apart. A music blogger coined the term "Vintage Country" for her music, and it stuck. Reagan Quinn's current single, Like The Wind, has gained notice from Texas Country Radio and charted in the Top 10 countdowns of multiple Internet Stations.
Her most recent single, Rainbow, debuted in May of 2021.
In addition to performing, Reagan owns Reagan Quinn Music & Movement, a children's music therapy program in Austin, Texas. You can find more information about her work in music therapy here.